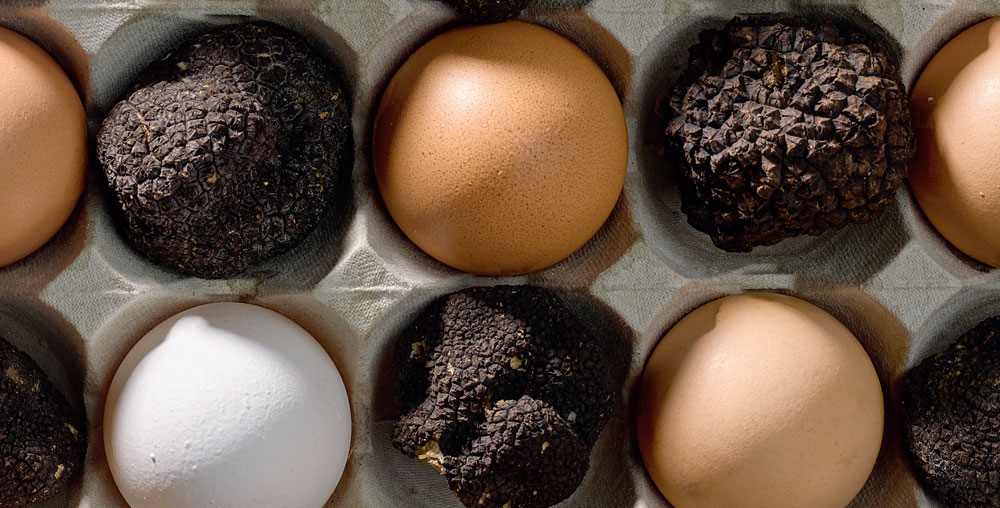 Eat like Canadian royalty with the taste of Cheese Boutique's Afrim Pristine's Most Expensive Eggs Ever recipe, complete with the delicious, affordable duo of Ontario-laid Conestoga Farms Free Range Eggs and melted Truffle Pecorino Cheese!
Cook: 3 Minutes
Serves: 1
Print This Recipe
Ingredients
½ cup Grated truffle pecorino cheese
2 Conestoga Farms Free Range Eggs
½ tsp Freshly ground pepper
Instructions:
Place the pecorino cheese in a medium skillet over high heat (no butter or oil needed, just watch it.
As the cheese starts melting, it will release its natural oils.
Crack the eggs on top of the cheese.
Season to taste with pepper,and resist the temptation to. Lick the walls because your kitchen smells so good.
Cook the eggs for approximately three minutes or until the whites are set. No need to stir; just allow them to cook as is.
Scoop and serve.
Excerpted from For the Love of Cheese: Recipes and Wisdom from the Cheese Boutique by Afrim Pristine. Copyright © 2018 Afrim Pristine. Photography copyright © 2018 Steven Elphick. Published by Appetite by Random House®, a division of Penguin Random House Canada Limited. Reproduced by arrangement with the Publisher. All rights reserved.