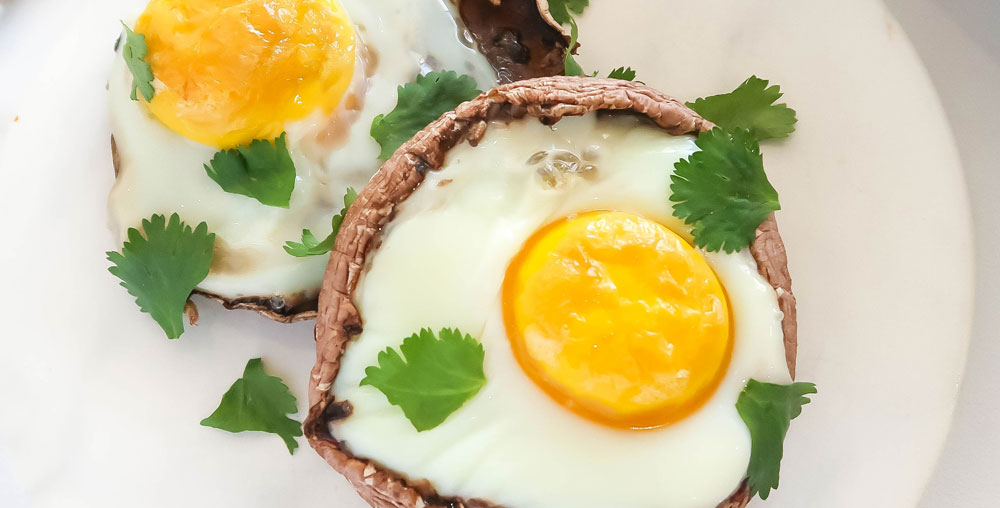 No matter the day or weather, Portobello Baked Eggs are always an egg-cellent idea, especially when nourished with the essential nutrients of Conestoga Farms Free Run Omega-3 Eggs! Try the recipe today, courtesy of Keep Up With Liv!
Servings: 2
Prep: 5 minutes
Cook: 25 minutes 
Print This Recipe
Ingredients
2 portobello mushrooms
Himalayan salt to taste
Pepper to taste
2 Conestoga Farms Free Run Omega-3 Eggs
Avocado Oil spray
1 tbsp cilantro
Instructions:
Preheat oven to 450F.
Wash mushrooms and wipe clean. Remove the stems from each and using a spoon, remove the gills of the mushroom.
Lay the mushroom caps on a baking sheet lined with parchment paper.
Spray each of the mushroom caps with avocado oil spray and season with Himalayan salt and pepper. 
Crack an egg into the center of each of the mushroom caps.
Bake for about 15-17 minutes or until whites are cooked. 
Remove from oven and garnish with cilantro if desired.