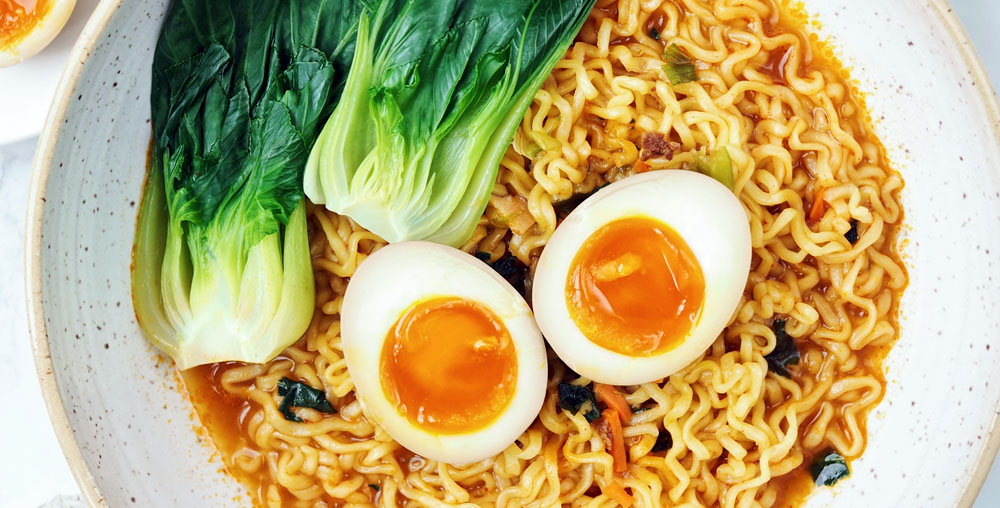 Soft boiled eggs marinated in a Chinese Five Spice soy vinegar broth. Delicious, easy to make and great as a side dish. Only takes 6 ingredients!
Prep Time: 5 minutes
Cook Time: 6 minutes
Marinating Time: 6 hours
Print This Recipe
Ingredients
3 Conestoga Farms Free Run Omega-3 Eggs
¼ + 1/8 cup soy sauce
2 cups water
½ tsp Chinese Five Spice
1 tbsp sugar
½ tbsp rice vinegar
Instructions:
Bring your eggs to room temperature by soaking them in warm water. Then in a pot of hot boiling water, gently lower your eggs one by one. Boil them for 6 minutes over high heat.
In the meantime, prepare an ice bath for your eggs. Once the eggs are cooked, remove and transfer to ice bath. Crack and peel your eggs. Place them in a small resealable container.
In a small bowl, whisk together your marinade ingredients in a small pot. Bring it to boil and then simmer for 5 minutes uncovered. Allow this broth to cool down until it is cool to touch to prevent your eggs from cooking further.
Pour the cool broth over your eggs. Seal and store in the fridge to marinate for 6 hours for best flavour.
When ready to serve, slice them in half and enjoy!