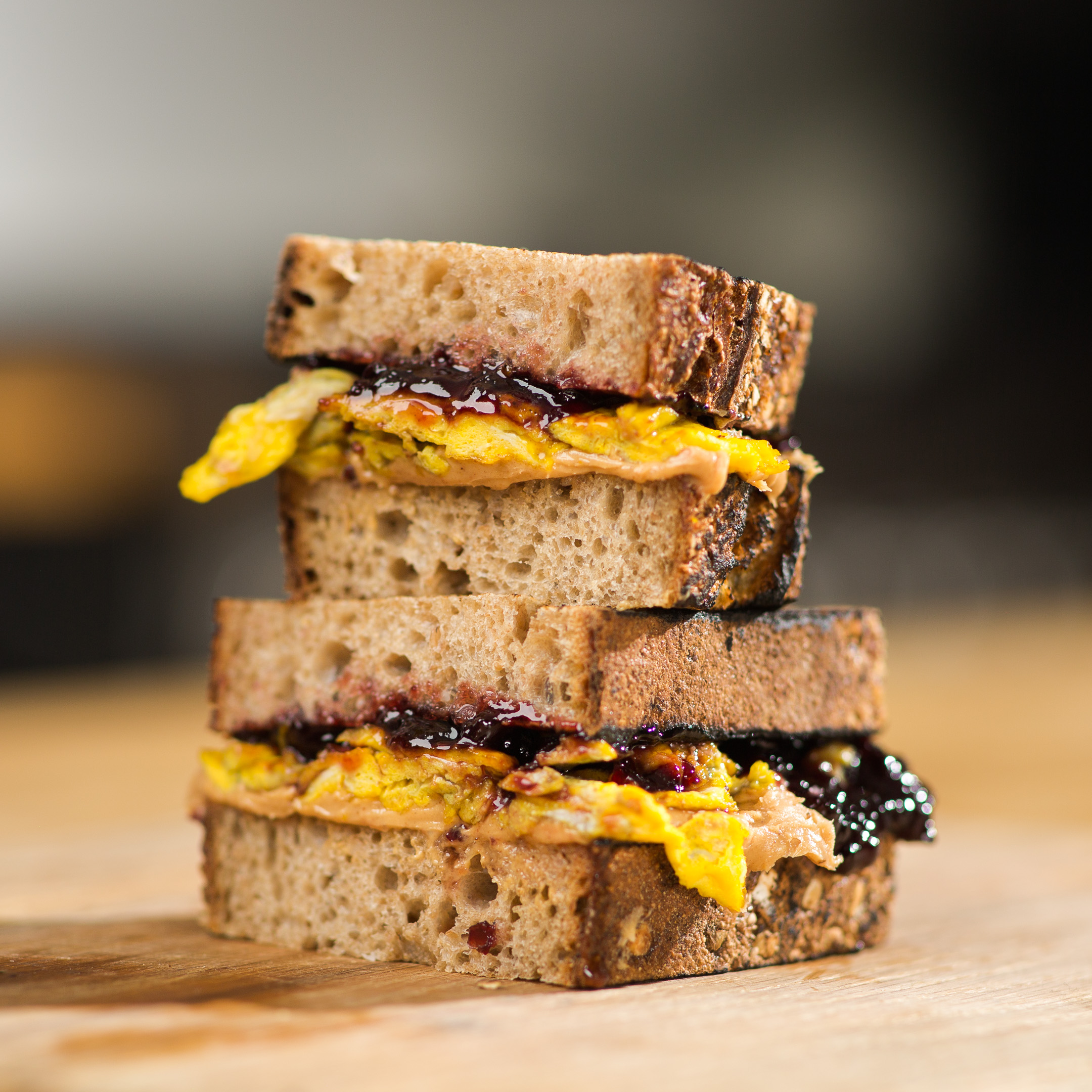 Peanut butter and jelly may be one of the best and most classic food pairings in history. From childhood to adulthood, it just works. Jazz up the classic sandwich to make it a bit more hearty and tasty.
The infusion of chive and cheddar infused scrambled makes it a  winning sandwich. It's perfect for when you don't have much time in the morning but you need to eat something substantial or you can also include this sandwich as part of a bigger brunch you are planning. Both kids and adults will love it!
Ingredients
2 thick cut slices of awesome multigrain toast
A few tbsp salted butter
A small handful finely chopped chives
A small handful grated white cheddar
A few smearing of peanut butter. (Smooth or chunky, whatever you like)
A few smearing of grape jelly
Salt and pepper
Instructions:
Crack 2 conestoga eggs into mixing bowl and whisk for scrambled eggs.
Add chopped chives and grated cheddar into bowl and mix together
In a medium sauté pan on medium heat, add butter
Once butter is melted, add egg mixture to the pan, season with a pinch of salt and pepper and cook. (We are looking for rustic scrambled egg texture here) this should take 2 minutes or so.
Once eggs are done, remove from heat.
On 1 side of toasted bread, smear peanut butter.
On the other slice of toasted bread, smear grape jelly
Lastly, stuff the scrambled eggs into both slices of toasted bread.