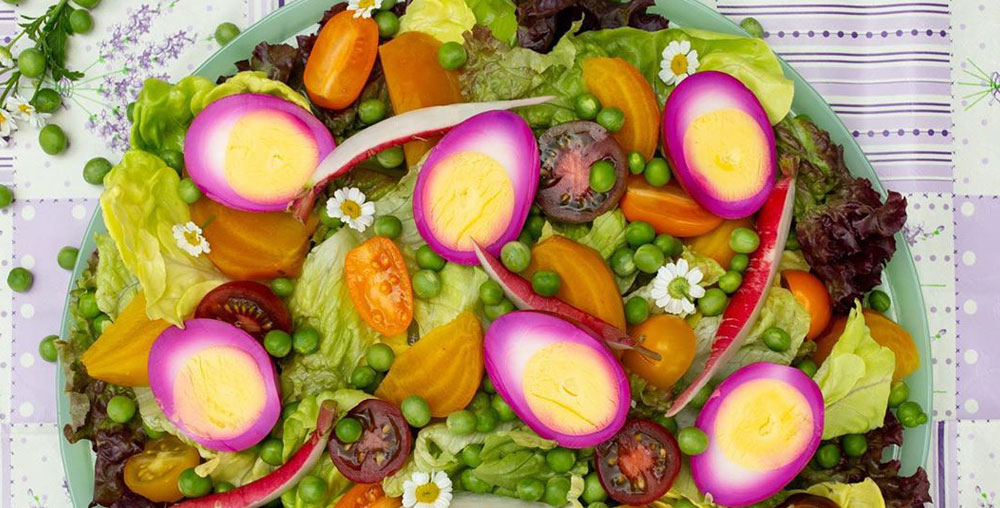 Prep Time: 10 minutes | Cook Time: 10 minutes | Makes 6 pickled eggs | Keeps for up to 1 month
Print This Recipe
Ingredients
1 cup red wine vinegar
Pinch sea salt
A few allspice berries
1/2 tbsp peppercorns
1/2 tbsp mustard seeds
1 clove garlic, sliced
6 Conestoga Farms Free Run Hard Boiled and Peeled Eggs
1 cooked beet, cut in half or quarters
Optional
1 tsp coriander seeds
1 tsp anise or fennel seeds
sliced chilli pepper
1/2 tsp crushed red chilli flakes
1 tbsp fresh chopped
1 tsp dried herbs such as thyme or dill
1 tbsp sugar
Instructions:
Add vinegar, water, sugar, salt, allspice, peppercorns, mustard seeds and any other optional add-in dried spices to a small pot and bring to a boil. Remove from heat and allow the brine to come to room temperature.
Place your hard-boiled and peeled eggs into a sterilized Mason jar along with cut beets and any fresh options add-ins like garlic or fresh herbs.
Pour the cooled brine over the eggs, seal and let eggs pickle for at least a day before eating.