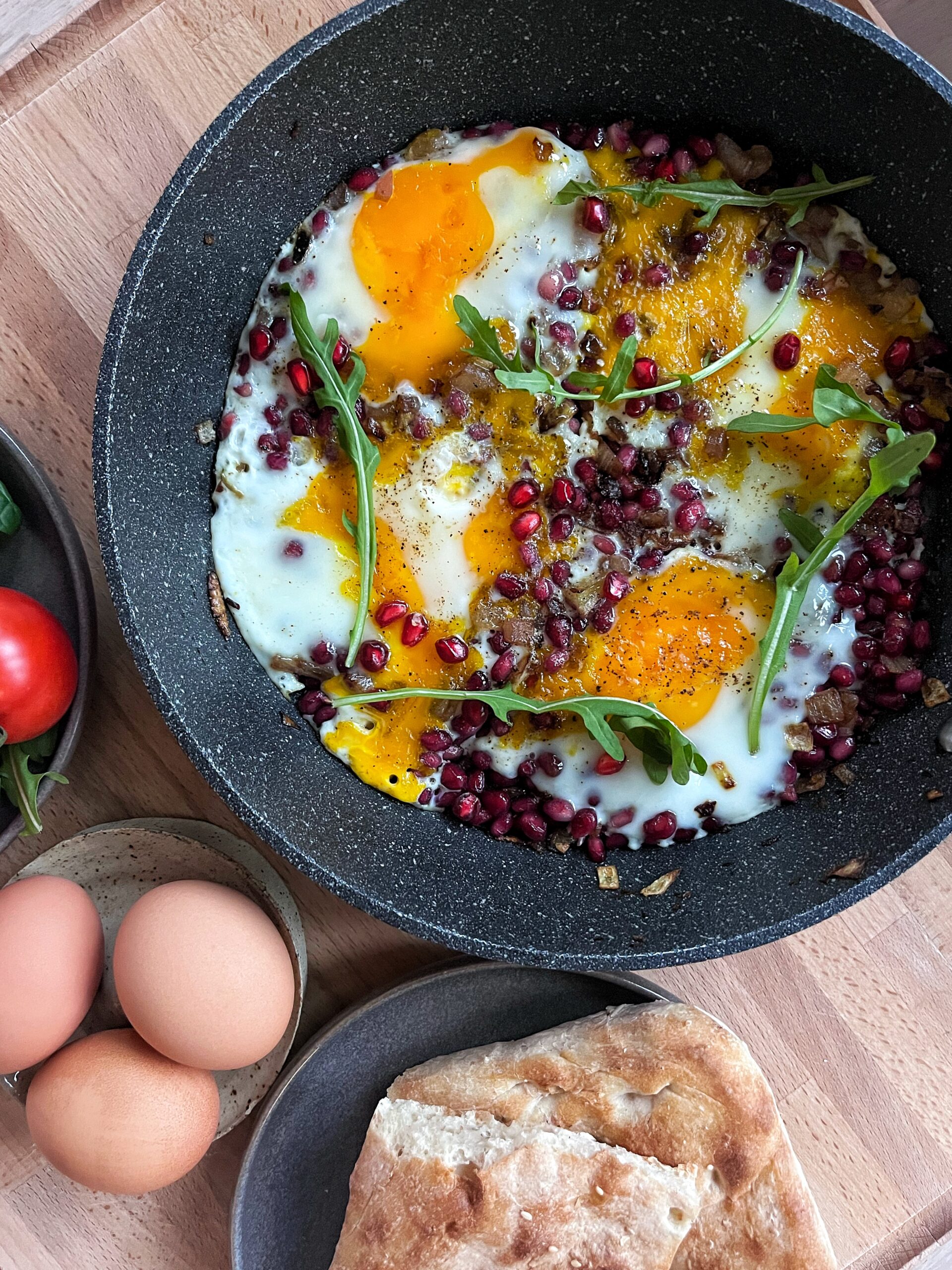 Pomegranate with eggs is the most beautiful, flavourful, and exotic flavour. This Persian omelet dish is from the north of Iran, the Gilan province. It is a feast for the eyes and your taste buds!
Yield: 4 servings 
Ingredients
4 to 6 Conestoga Eggs
1 cup of pomegranate seeds
1 to 2 tbsp of butter or olive oil
1 medium onion finely chopped
1 clove of chopped garlic (optional)
Sprinkle of sea salt and fresh black pepper
Fresh chopped basil for garnish
Instructions:
Heat the butter or oil in a saucepan on medium heat.
 Sautee your onions until browned and golden.
Add garlic and stir.
Add the pomegranate seeds, cook over medium heat, stirring until they have released their juices for 5 minutes.
Crack you egg in a bowl first and transfer it onto the pan one by one. Cook until the egg whites are set and
yolks are runny.
Season with salt and fresh black pepper.
Garnish with chopped basil and serve with pita, Barbari (Persian flat bread) or Naan-e-sangak (Persian flat bread).
Enjoy or as we say in Persian, Noosh-e-jan !