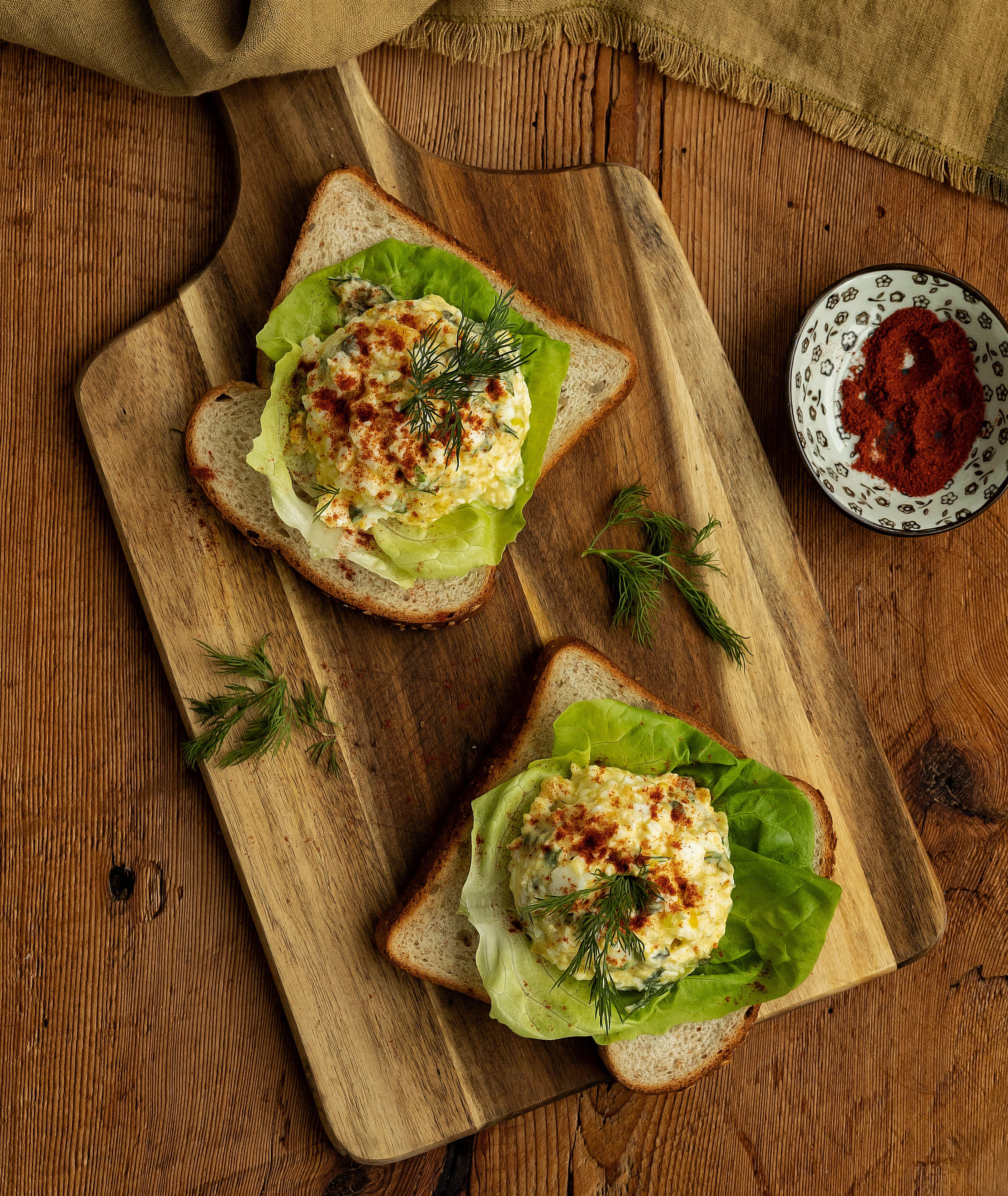 This open faced egg salad sandwich is a delicious and satisfying meal that is packed with protein, fibre, essential nutrients and can be enjoyed any time of the day. It's creamy, flavourful and so good for you. 
Yield: 4 Servings
Ingredients
6 Conestoga Organic Extra Large Eggs, room temperature 
1/4 cup Greek plain yogurt 
3 spring onions, finely sliced 
2 tbsp fresh chopped dill  extra for garnish 
1 tbsp dijon mustard 
1/4 cup finely chopped bread and butter pickles 
1 tbsp capers, roughly chopped 
1/2 tsp each of salt and fresh ground pepper 
4 slices of whole grain bread 
4 leafs of butter lettuce 
1/2 tsp paprika 
Instructions:
Bring a medium pot of water, enough to cover eggs to a boil. Add in Conestoga organic eggs and boil for 7 mins.
Remove eggs and place in an ice bath to cool.
Peel eggs and add in a large glass bowl. 
Add remaining ingredients including salt and pepper to eggs and using a fork, smash eggs and mix all together.
Place 4 whole grain slices of bread on a wood board or platter. Top each with a piece of butter lettuce. 
Using an ice cream scoop, divide egg salad and top on to lettuce.
Sprinkle each with paprika and garnish with a dill sprig.