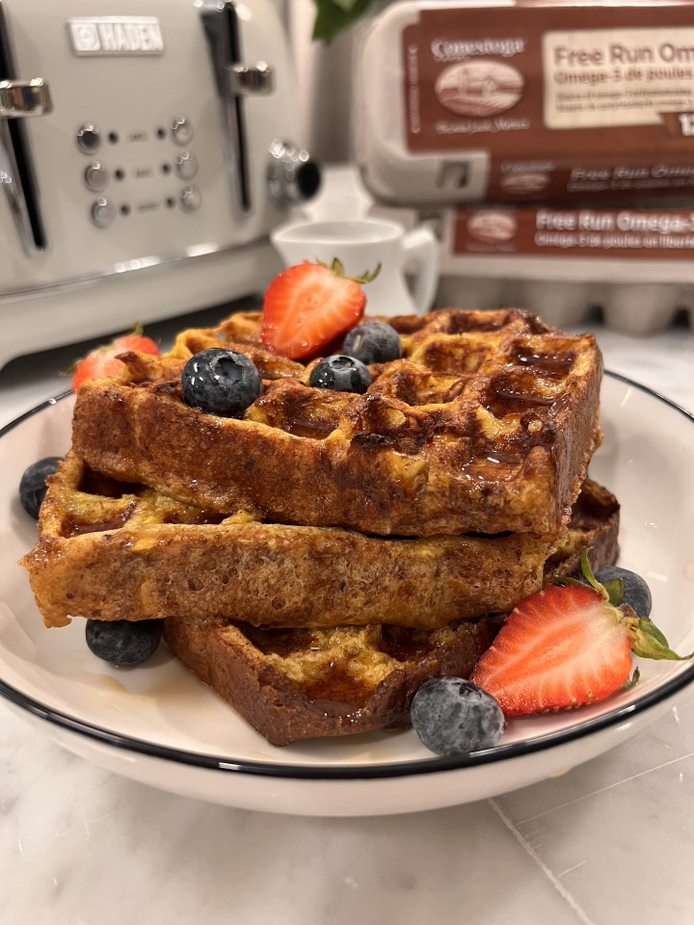 Making a delicious and nutritious breakfast during the week can be hard. Time is tight, your tired & there are tears (yours or your kids)
Ingredients
6 large Conestoga Farms™ Brown Eggs
1 cup milk
1 cup whipping cream
1/2 cup maple syrup
1/4 cup vanilla extract or vanilla bean paste
1 teaspoon of cinnamon
8 slices of bread
Pinch salt
Instructions:
Combine eggs, milk, cream, maple syrup, vanilla, cinnamon and salt in a large bowl and whisk. I often use a milk frother for eggs – it aerates beautifully
Soak sliced bread in the egg mixture. I like to do this in a level dish or pan to soak evenly
Preheat your waffle iron to the lowest setting, spray with oil & then add your egg soaked bread.
Cook for 2 – 3 minutes and thats it! French toast waffles ready to eat or freeze to be enjoyed anytime!