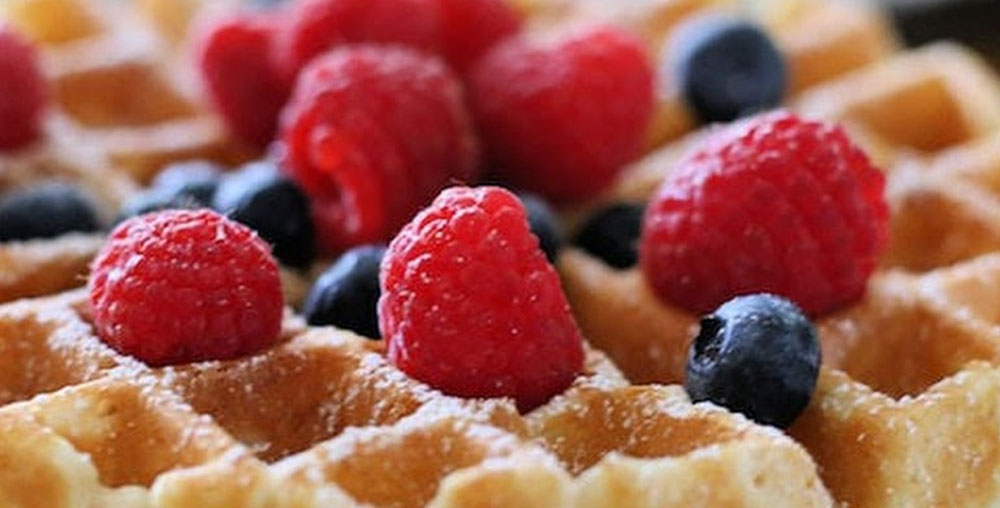 Use this Fluffy Waffle Recipe to make thick, fluffy waffles without the hassle of beating egg whites! Make a double-batch and freeze for homemade waffles in minutes.
Makes: 5 waffles
Prep Time: 5 mins
Cook Time: 10 mins
Ingredients
2 cups all-purpose flour
4 tbsp sugar
4 tsp baking powder
1/2 tsp salt
2 eggs
1 1/2 cups milk
6 tbsp melted unsalted butter
1 tsp vanilla extract
Instructions:
Preheat waffle iron. Gently coat with nonstick baking spray.
In a large bowl, combine the flour, sugar, baking powder, and salt. Use the back of a spoon to create a "well" in the center.
Whisk the two eggs into the milk until well combined.
Pour the wet ingredients (butter, milk/egg mixture, vanilla) into the well of the dry ingredients and whisk until blended. (Note: the batter will be slightly lumpy, do not over-mix.)
Scoop the batter into the preheated waffle iron and cook until the waffles are golden brown and crisp. (About 2-3 minutes, but this will vary wildly depending on your waffle maker.)
Serve immediately or lay on a wire cooling rack until cool. Store leftovers in an airtight bag in the freezer.