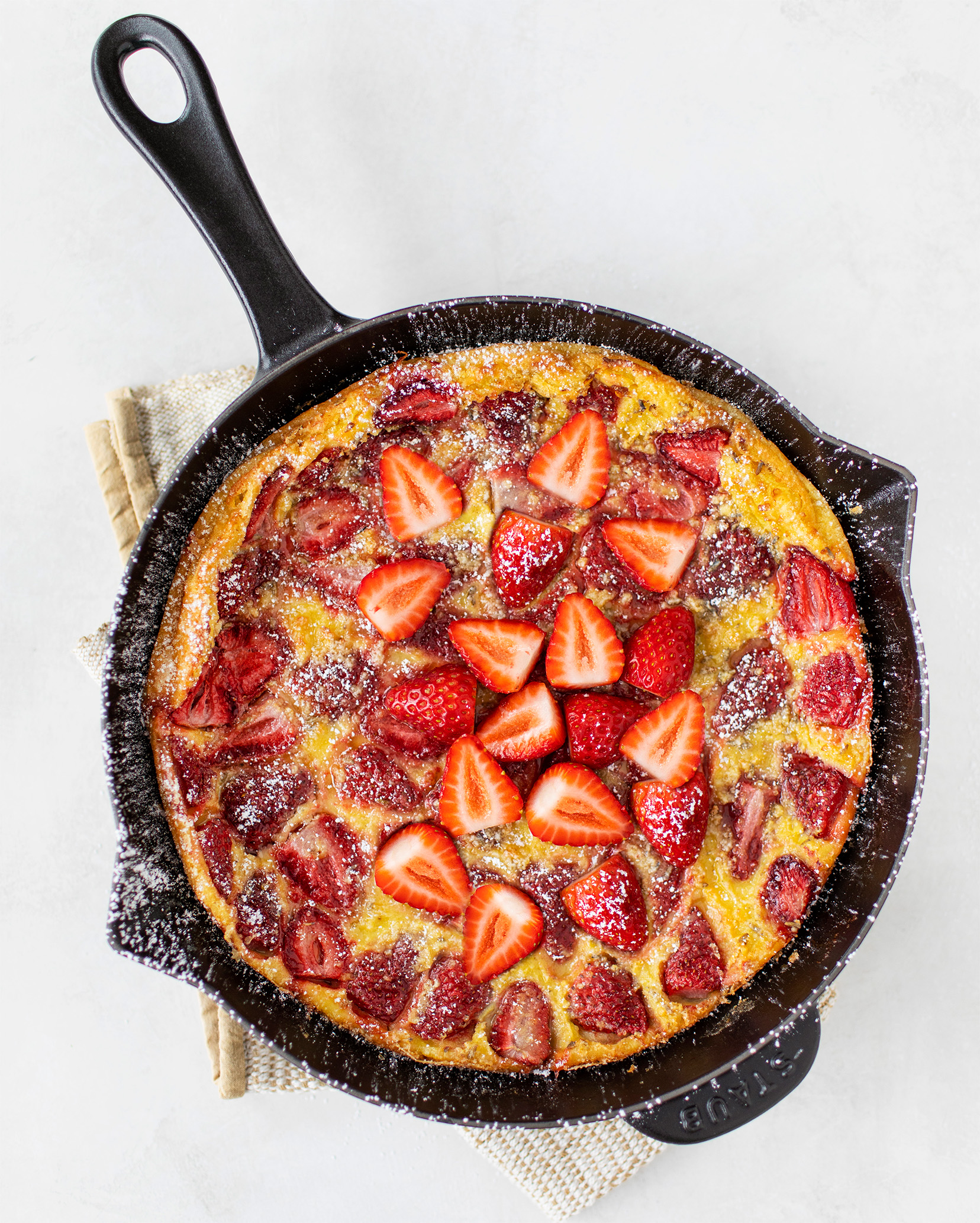 A strawberry lavender twist on a French classic: Clafoutis! A wonderful treat to serve for mother's day brunch or dessert made with Conestoga Free Range Eggs.  
Yield: Serves 4-6


Ingredients
3 Conestoga Free-Range Brown Eggs, room temperature   
3/4 cup granulated sugar  
1 teaspoon culinary lavender   
3 tablespoons unsalted butter, melted   
2 teaspoons vanilla extract   
1 cup whole milk   
1/2 cup all-purpose flour   
1 pinch salt  
2 cups fresh strawberries, quartered   
Powdered sugar, for dusting 
Instructions:
Muddle together sugar & lavender.
In a large mixing bowl vigorously whisk together the lavender sugar, butter, vanilla, eggs, milk, flour & salt until well blended. Let the batter stand for 15 minutes.
Heat oven to 350(f) degrees.
To a greased oven-safe skillet or baking dish add half the batter & strawberries. Bake for 10 minutes & add the remaining batter.
Cook until golden & puffed. dust with powdered sugar & serve!