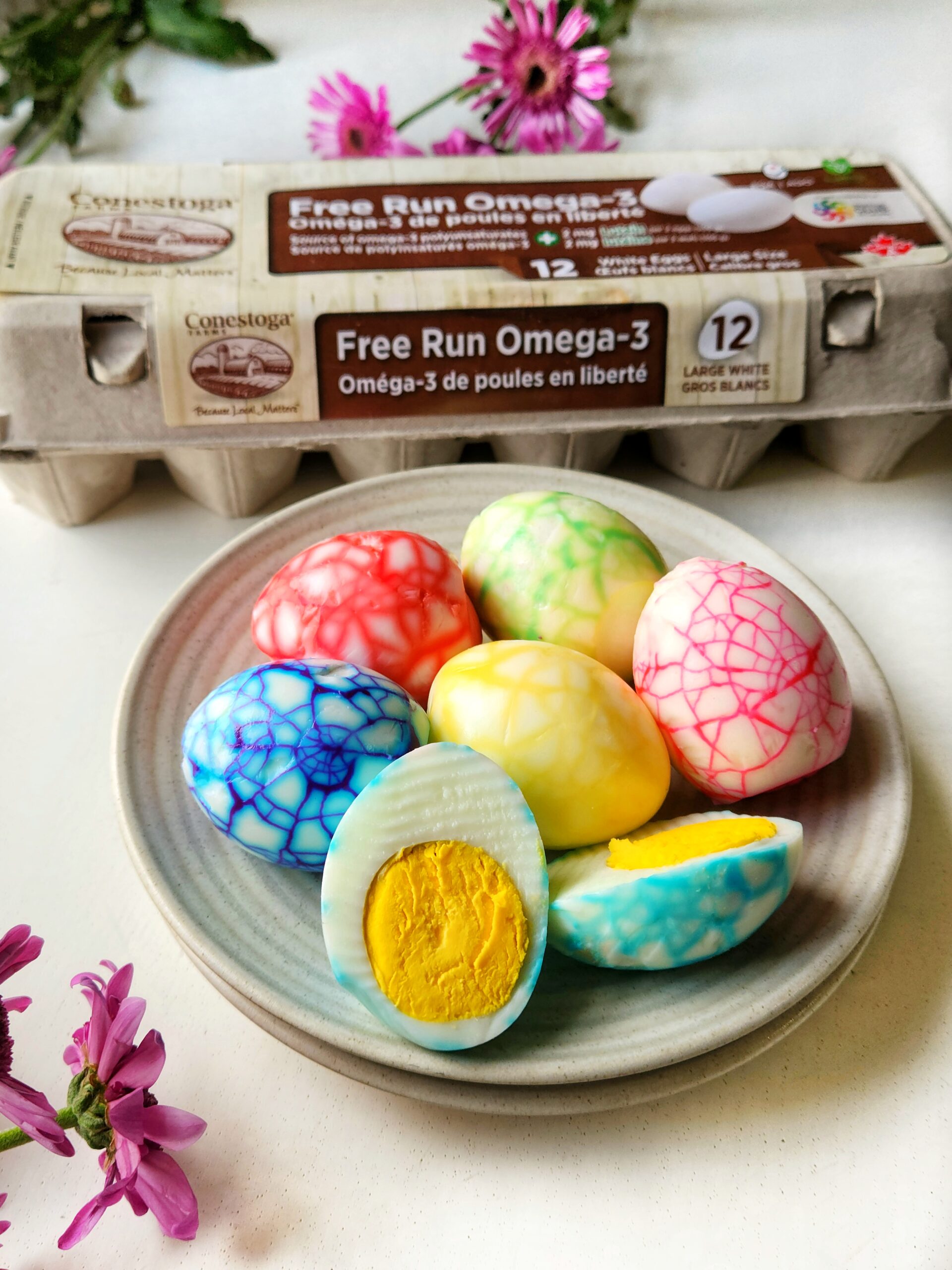 If you're looking to encourage your kids to eat eggs and get more protein in their diet, these Dinosaur Hard Boiled Eggs are for you! Easy to make, perfectly boiled eggs with a colourful dinosaur egg pattern.
Yield: 6 Servings
Ingredients
Water 
1 Cup Ice cubes 
⅛ tps different coloured  food colouring (This amount may vary depending on the brand of food colouring and size of container you use.) 
Instructions:
Place 6 Conestoga Farms Free Run Omega-3 + Lutein white eggs in a single layer in a medium sized pot. 
Add cold water, covering 1 inch above the eggs. 
Bring water to a rolling boil over high heat.  
Once boiling, remove from heat, cover with a lid, and let rest for 10 minutes.  
Drain the water and add the cooked eggs into an ice bath. Let rest for 10 minutes. 
While eggs cool, prepare the coloured water.  
In the container size of your choice add water enough to cover the eggs and food colouring. Mix together.  
Remove eggs from the ice bath and dry. 
Gently tap the eggs on a hard service to add small cracks into the eggs.  
Then gently squeeze the egg in your hands to add more cracks.  
Place the cracked eggs into the coloured water. Place in the fridge overnight. 
 In the morning, rinse, dry, and peel the eggs to reveal the dinosaur egg pattern.