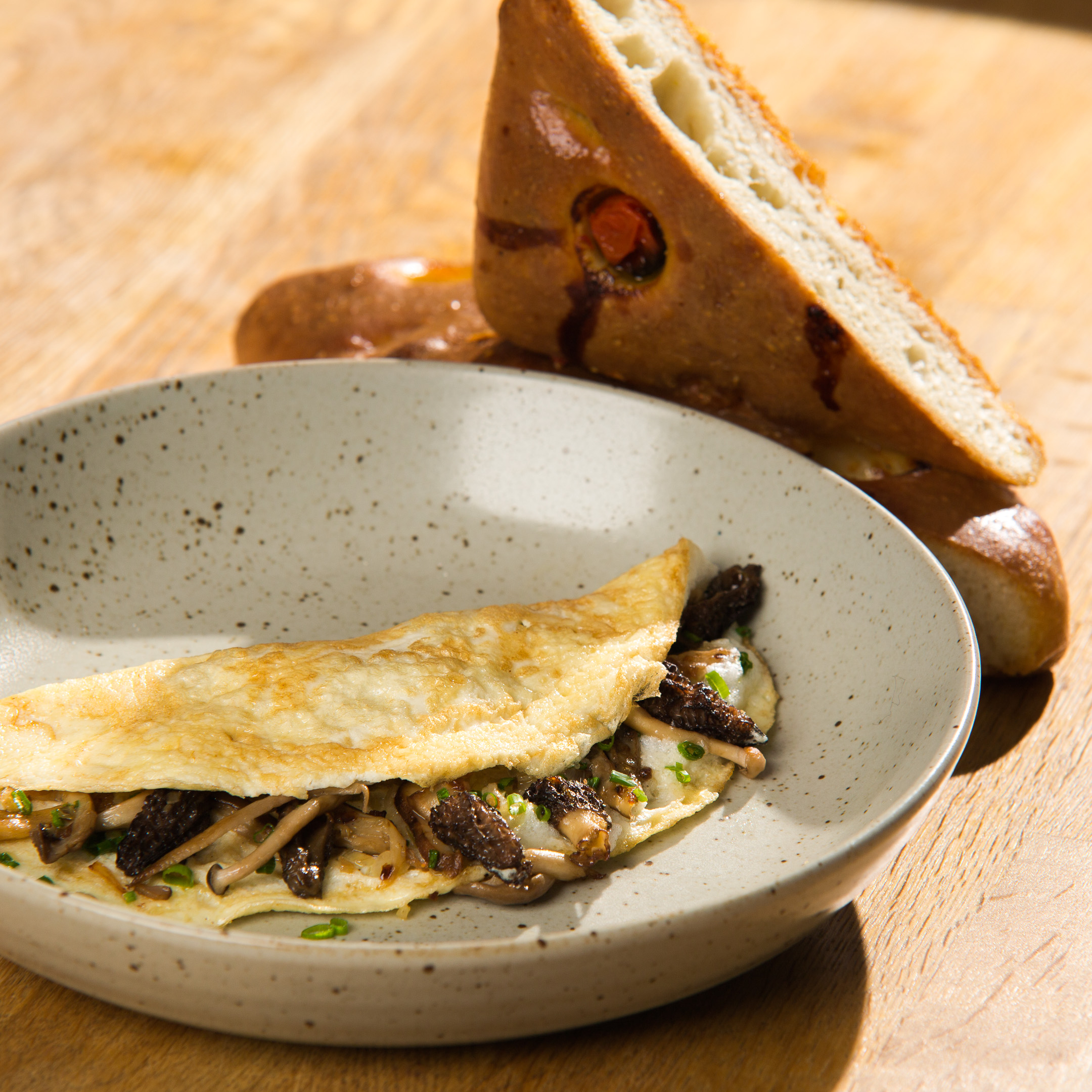 Try this rock n roll omelette with Mushroom and Cheese. Mushroom and Cheese are a great source of protein, and for vegetarians and keto-friendly people, this recipe is just perfect! It is easy, delicious and impactful.
Yield: Serves 1
Ingredients
2 farm fresh @conestoga_eggs
A good size handful of mixed wild mushrooms roughly chopped ( I used equal parts, cremini, shitake and enoki. When you are buying your mushrooms, see what is nice and fresh for this recipe)
50gr grated good quality Canadian white cheddar
1 shallot finely chopped
A few drizzles of olive oil
3 tbsp of grass-fed salted butter
Tiny handful of finely chopped chives
Salt and pepper
Toasted focaccia bread (optional)
Instructions:
Crack and beat the eggs in a mixing bowl and whisk until the yolks and whites are evenly incorporated
Add salt and pepper to the egg mixture, then put to the side
In a medium sized non stick pan, warm and melt 1/2 of the butter and add the olive oil and set to medium high heat
Add shallots and cook for about 2 minutes or until softened
Add mixed mushrooms and season with salt and pepper and gently incorporate into shallots
Cook for another 3-4 minutes or so. The mushrooms should be soft and roasted on all sides
Once mushrooms are cooked, put them on a small plate and put to the side.
In the same medium sized non stick pan, set to medium heat and add remaining butter and melt coating the entire surface area of the pan.
Add egg mixture to the pan and tilt it to spread the eggs evenly
While cooking, gently lift the edges to let the uncooked eggs run under. (This will give you a nice and even surface area of cooked eggs
Once the sides are cooked (around 2-3 minutes) add mushrooms on half of the omelette and top with grated cheddar and garnish with chives
Lift the omelette by sliding a spatula under the opposite side and fold over gently covering the mushrooms and cheese
Turn off heat but let the omelette rest in the pan for 1-2 minutes or until the cheese melts. Enjoy with toasted focaccia if you like.