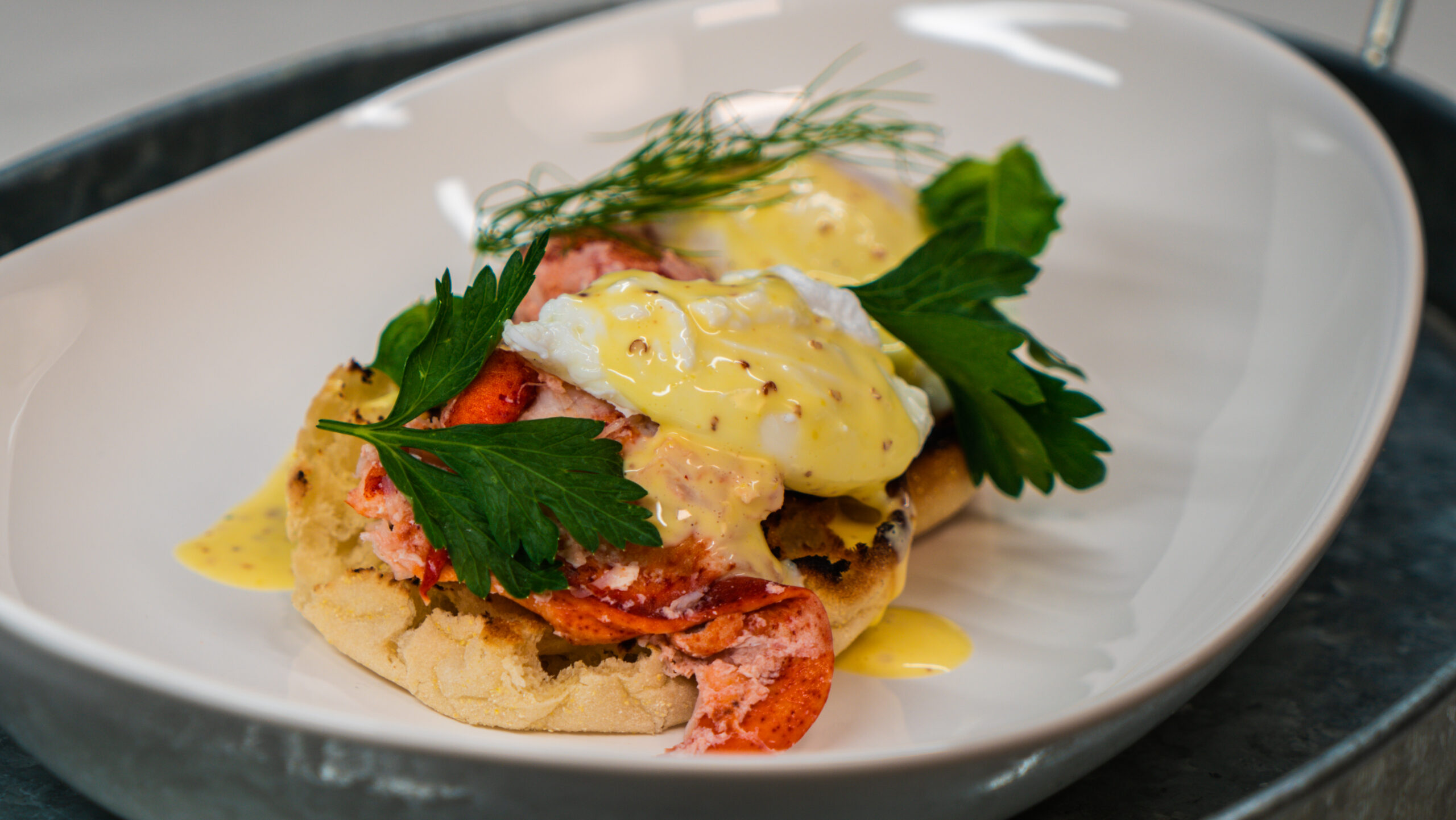 Creamy Egg Yolks with a super luscious Hollandaise that whips up in 30 seconds makes this a favourite addition to my brunch line up. 
Yield: 2-4 servings 
Ingredients
2 English Muffins 
2 TSP Lemon Juice 
1 TBSP Dijon/Grainy Mustard 
1 LB Unsalted Butter 
1 Tin of Scout Canning Lobster ( you can sub in any seafood you like) 
Salt to taste 
Instructions:
In a Medium Sized Bowl, Crack 4 Conestoga Eggs and separate the Whites from the Yolks
Melt 1 Lb of Butter in a small sauce pot 
In your blender, add Egg Yolks, Lemon Juice and Mustard and blend on low.
Slowly incorporate your butter until the hollandaise emulsifies and comes together. Season to taste
Set aside in a warm place while you poach your eggs
In a small pot, heat water with a little white vinegar and salt until simmering.
Swirl the water and add your eggs one at a time and poach until desired doneness, I recommend 3-5 minutes for soft jammy yolks.
Toast your English Muffins and pull apart
Garnish with half a tin of Scout Lobster
Top with Softly cooked Eggs and load up on the hollandaise.
garnish with a sprig of Parsley or any fresh herbs you may have and Enjoy!