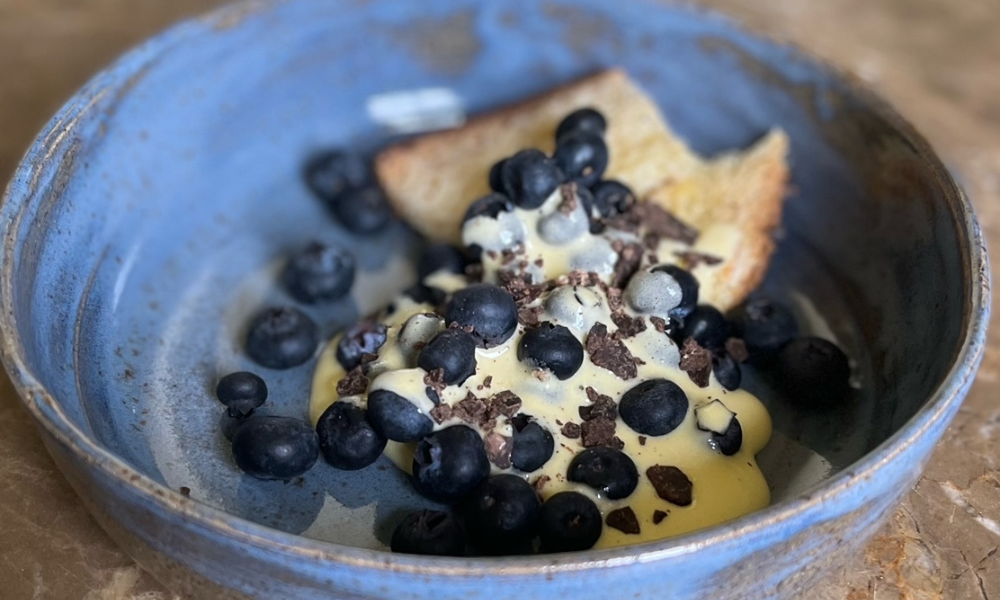 Entertaining on the weekend? Try this Italian cream recipe made by our friend, Suzie Durigon. A delicious and easy to make recipe that is sure to get a huge thumbs up from friends and family.
Ingredients
5 Conestoga Farms Free Range Eggs Yolks
2 Tbsp granulated sugar
100 ml marsala
Instructions:
To make the zabaglione, add the Conestoga Farm Free Range egg yolks to a mixing bowl and add the sugar and marsala and beat for about 5 minutes (mixture will become a bit pale).
Place the bowl over a small pot of simmering water and keep beating the egg yolks for another 5 minutes – mixture will become creamier (just be sure to continue beating to ensure the eggs don't curdle with the heat). Alternately, you can put a bowl of boiling water under the mixer as it continues to mix.
Serve with your favorite fruit… I like to serve mine with pound cake or panettone with the zabaglione on the side and a sprinkle of dark chocolate.