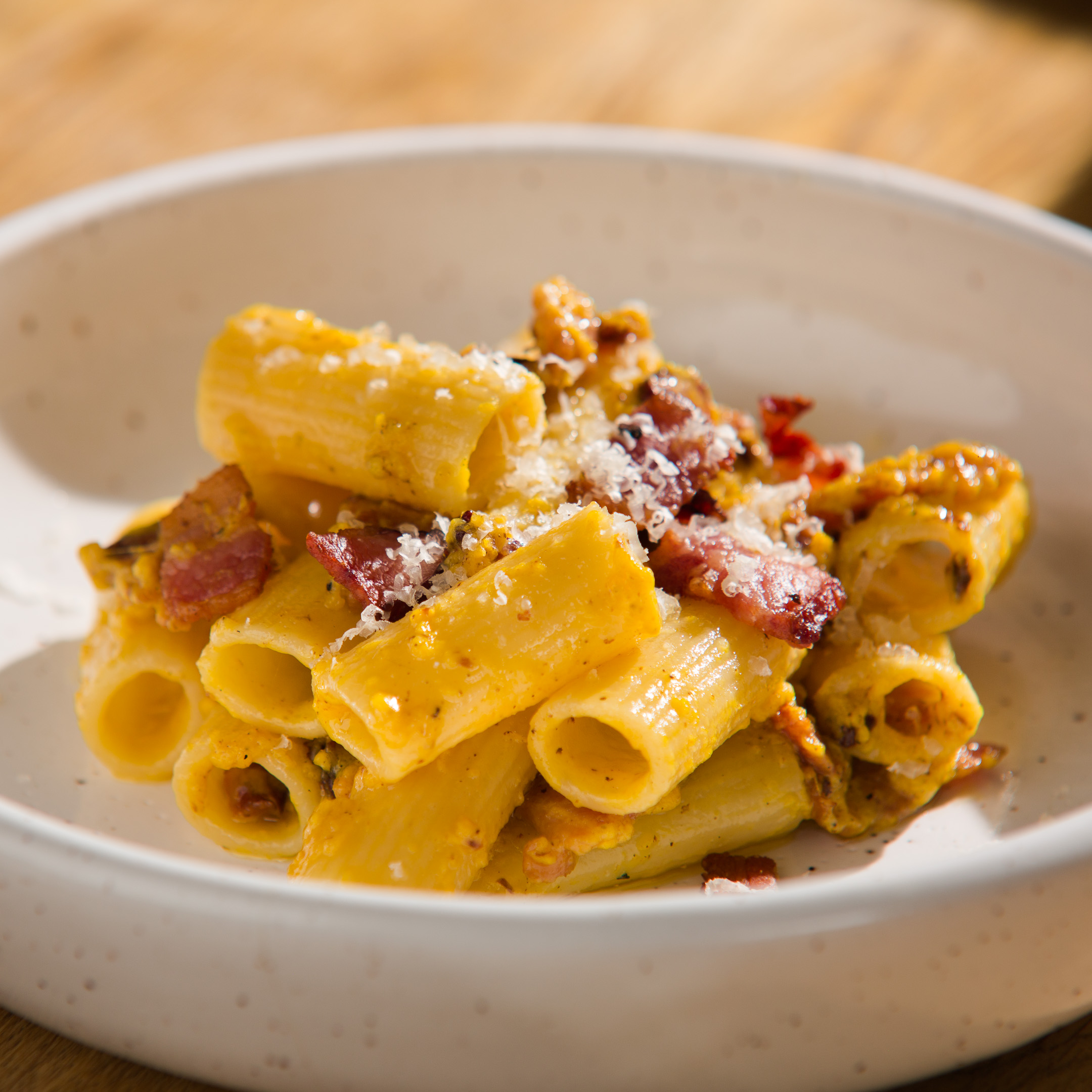 A simple, straight forward recipe that's very satisfying!
Ingredients
3 Conestoga Farms eggs, plus 1 extra egg yolk

1 bag, good quality dried rigatoni pasta

1 tbsp olive oil

250gr cubed pancetta

2 garlic cloves, finely chopped

100ml heavy cream

1/2 cup grated parmigiano reggiano

Small handful of flat leaf parsley finely chopped

Black pepper
Instructions:
Method
Cook pasta in medium sized pot of boiling water.
Cook pasta 1 minute under package directions. Drain pasta in a colander.
Heat olive oil in a large skillet over medium heat.
Add pancetta to skillet and cook for about 3 minutes until it begins to get crispy.
Add garlic to pan and cook for additional minute, then lower heat to low on cook
Place eggs, extra egg yolk, cream, parmigiana Reggiano cheese and black pepper in bowl.
Mix gently with a fork creating a creamy texture.
Add cooked pasta to the skillet and incorporate with garlic and pancetta.
Then add egg mixture and parsley to the skillet.
Toss gently to combine.
The heat will cook egg slight and form a creamy sauce. This should take about 60 – 90 seconds.
The carbonara is ready and serve immediately.